CHEF ANDREA lawson GRAY
"THE DIFFERENCE BETWEEN EXCELLENCE AND MEDIOCRITY IS SUBTLE." - DIANA KENNEDY
BIO:
Private chef and cookbook author/ food writer Andrea Lawson Gray began her culinary journey in New York City's Little Italy. For the past 15 years, she has prepared meals in the kitchens of San Francisco, Paris, Puerto Rico, and "at the side of my Peruvian and Caribbean family, my best friend who is an amazing Mediterranean home cook. But, more than anything...
my cooking style has been informed by that of Mexico, where I fell in love with the old world techniques: the time taken to grind spices with a mortar and pestle, toast seeds and chiles on a comal, working the masa to make tortillas by hand— honoring the ingredients, coaxing out the flavors in a way that nothing else can. These techniques lend themselves beautifully to the locally-sourced, organic ingredients we are blessed with in the SF Bay Area".
Author of the award-winning cookbook, Celebraciones Mexicanas: History, Traditions and Recipes, since 2003 Chef Andrea has cooked for ladies nights-out, numerous milestone birthdays and anniversaries, Bay area C-level executives from such firms as AirBnB and Google, lead team-building events and catered board luncheons for Twitter and Levi Strauss, and other gatherings of up to 30 people.
SAMPLE MENU
"COOKING IS AN ART FORM...
YOU FIRST HAVE TO LEARN THE FUNDAMENTALS...
AND THEN, ONCE THEY'RE THERE, ONCE THEY'RE JUST PART OF YOU, AND YOU GET UP AND DO A LITTLE DANCE & YOU CAN TAKE OFF ON YOUR OWN…" -JUDITH JONES
CUISINES:
Californio

Caribbean/Creole

Classic & New American

Cuban

French

French-Mex

Italian

Mediterranean

Modern Mexican

Peruvian

Spanish
Influences:
Californio Cuisine is my culinary crossroad, where I celebrate the bounty of fresh local ingredients, great seafood and sustainable farming here in the Bay Area; and the rich heritage of Mexican cooking in California that began when the first settlers from Mexico brought their culinary tools and flavors north with them.
The old world techniques— the time taken to grind spices with a mortar and pestle, toast seeds and chiles on a comal, work masa to make tortillas by hand— all honor ingredients and coax out the flavors in a way is almost magical.
This may mean making a Caesar salad dressing in a molcajete, as in the video just above or making my signature Minestrone soup with roasted poblano chiles and house made chorizo, or the way Mexican chocolate is my go-to for Chocolate Pot au Creme.
CONTACT:
andrealawsongray@gmail.com
WEBSITE:
415-716-8442
or use our REQUEST A CHEF FORM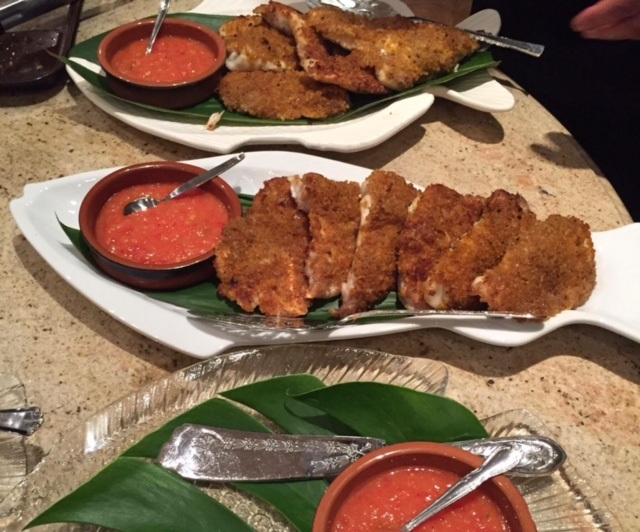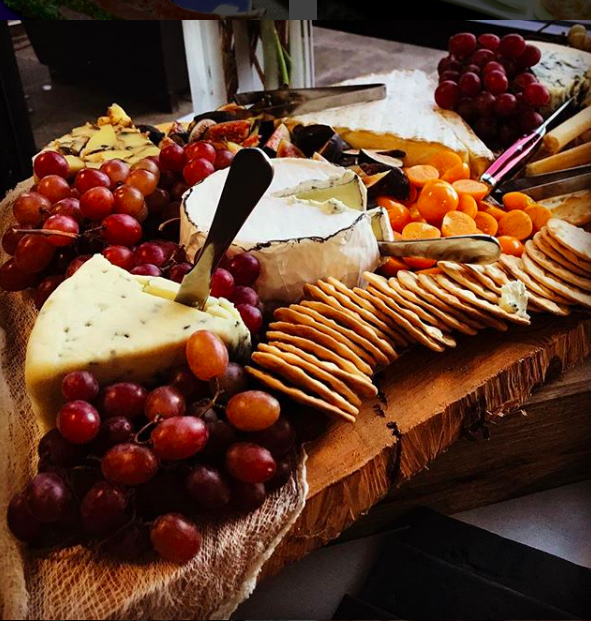 the experience:
Over 50 FIVE-STAR reviews
"Andrea, Cathy was over the moon with the food…. Thank you for making it so easy and enjoyable for us!" (Mike E. February 14, 2019)
"Chef Andrea cooked for 16 people for my partner's 50th birthday. Everyone loved it. Her staff was amazing. I appreciated her creativity. I highly recommend her and I would definitely work with her again. We appreciated how clean she left our kitchen after the evening was finished" (James G. April 8, 2018)
Chef Andrea provided us with a wonderful celebration dinner at our rental Villa in Sonoma. She was super helpful in developing a menu that satisfied all our requirements. Her response time to all questions was quick and greatly appreciated! The food she prepared and served us exceeded our expectations!!" (Carrie D. August 30 2017)
"Chef Andrea's cooking was fantastic! The dishes were unique and really well-made, with fresh ingredients and close attention to detail. The planning process was also really smooth. She was easy to get in touch with and very accommodating to dietary restrictions. Highly recommend!" (Polina M. July 5, 2017)
"Thank you so much for an amazing meal! It was absolutely fantastic!! It was exactly what I was hoping for, down to the smallest detail! I can't wait for another excuse to work with you again." (Lisa S. June 21, 2017)
"I can't wait to hire Chef Gray again! She prepared a custom 7 course meal for my husband's surprise party - every single dish was outstanding. She was also incredibly responsive and reliable. The meal absolutely made my husband's party a success. She also accommodated various food allergies. Her staff was also amazing. I can't recommend her highly enough!" (Liz S. June 29, 2017
"Delicious food, great service, kitchen perfectly clean afterward! The easiest and best dinner party for 12 people I have ever hosted!!" (Nikki April 9, 2016 )