Southern Tastemaker
Chef Sophina Uong and her MOdern Southern Fare, Live Fire Cooking, and Global BBQ
The Experience we Create Together:
My culinary story embodies a rebel spirit of collaborative cooking tradition, innovation, refined finesse to demystify the heaviness of the Southern plate with detailed planning, personal service and eco-conscious sourcing. I am always inspired by the seasonal bounty of Northern California and craft each menu with vitality to make the meal lighter, yet with savory deep South flavors. Let's create something festive together, extraordinary and out of the ordinary for your guests to remember.
Accolades + Charitable Chef Events:
Food Network Chopped Grill Masters Napa, Grand Champion, 2016
San Francisco American Lamb Jamb Best in Show, 2013, 2014, 2015, 2016
Cochon Heritage Fire Napa, 2015, 2016
Cochon Heritage BBQ, San Francisco, 2015, 2016
Cochon 555, San Francisco 2014, 2015
Meals On Wheels, Oakland 2013, 2014, 2015, 2016
Girls Inc Taste Gala, Oakland, Chef Chair, 2014, 2015, 2016
Make a WIsh Foundation, San Francisco, 2013, 2014, 2015, 2016
A party without cake is really just a meeting.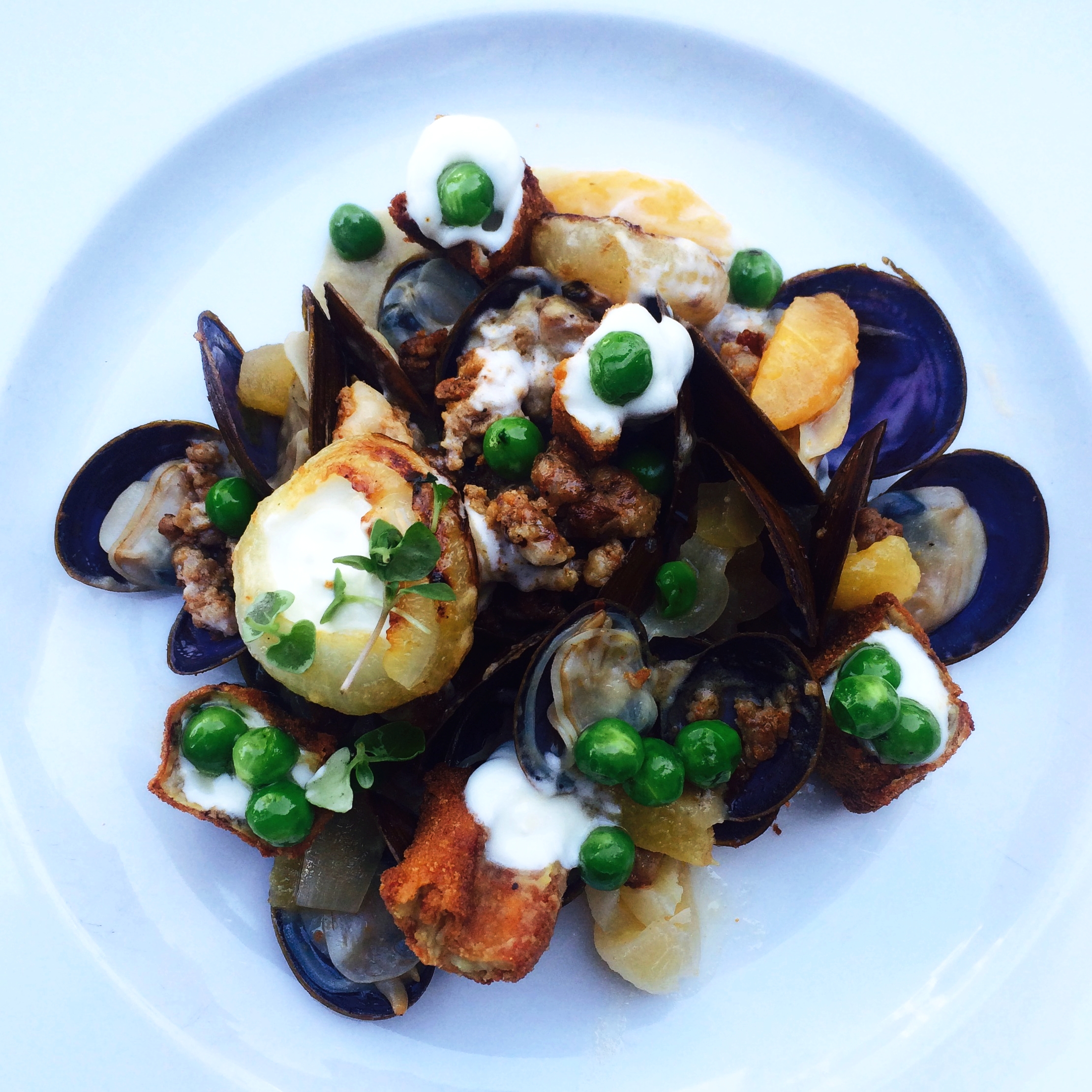 BIO

When I was 8 years old I would begrudgingly help out at my mom's Southern California doughnut shop scooping ice cream, glazing hot apple fritters, rolling and frying Cambodian style eggrolls and obsessively playing Ms. Pac-Man when it was slow and my mom wasn't watching me like a hawk. I swore then I'd never be in the food business, I wanted to sleep in!
Now, 35 years later, I travel to the South 3 times a year because I simply love to eat and am continually educating my palate with the best Southern recipes and BBQ tips I can find to feed my adventurous guests back in the SF Bay Area. I can't get enough Gumbo, Pirloo, Carolina BBQ, Jambalaya, Ettouffee or my friend Big Lou's mouth watering Backbone Stew. I can't wait to share these recipes with you!
CUlINary Styles:
Southern

Deep South Vegetarian

Modern American Comfort

Lowcountry

Memphis BBQ

Texas BBQ

Carolina BBQ

South East Asian BBQ

Japanese Yakitori

Argentinian Live Fire

Whole Animal Cooking

Pig Pickin'

Seafood Boils
Resume:
"if Anthony Bourdain and Sarah Silverman had a love child, it would be me."
I've spent 20 plus years honing my culinary and hospitality skills as executive chef, bartender, dishwasher, server, and event planner in some of the best SF Bay Area food establishments-Restaurant Lulu, Absinthe, Citizen Cake, Betty Zlatchin Catering, Calavera, Antica Trattoria, Waterbar, Pican, Revival Bar + Kitchen.
Sourcing:
Ferry Plaza Farmer's Market
Jack London Farmer's Market
Happy Acre Farm
Terra Firma Farm
Happy Boy Produce
Devil's Gulch Ranch
Oakland's Cream Co Meats
True Grass Farm
Hodo Soy Tofu
Blue Egg Farm
TwoxSea
Water2Table
FACEBOOK:
facebook.com/sophina.uong
"If you're afraid of butter, use cream." Julia Child
CLICK (RIGHT) TO SEE SAMPLE MENUS: